News
7. January 2019
We have puppies after beautiful parents.
More informations in Puppies section.
December 2018
Happy news !!! We expect puppies in the beginning of January 2019 !!!
More informations in Puppies section.
October 2018
Donna Victoria Festiva is mother of 3 beautiful puppies in California (2 black female, 1 brown female), father is spanish dog Soto Voce Irish Coffe. Congratulations to her owner Sally Ciraolo!!!
August 2018
Georgina Victoria Festiva – 13 months
Our future hope… Georgina keeps at home!!!
April 2018
Garrano Victoria Festiva
Our boy has happy life in his loving family, he is successful at shows and he will be stooddog!!!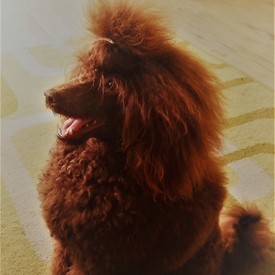 Garrano
January 2018
Furioso Victoria Festiva
Our boy Pepino trains agility and another dog activities with his new mom Lucie Melounková!!!
Gabi FA Victoria Festiva – 5 months
Our beautiful Gabi is going to her new loving family !!!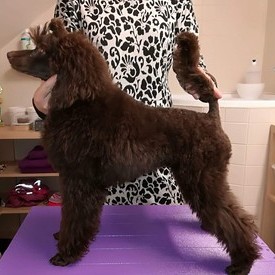 Gabi